From Adobe Creative Suite to Sketch to Axure, a multitude of tools and software are employed to create new customer experiences. Starting from an idea to its delineation and development in a wireframe, building prototypes, conduction user testing and then its refinement into a customer facing mobile screen, I'm there working through every step. 
Besides my UI/UX work for GM, I have contributed work to brands such as MASCO, Ford, Chrysler and Sub-Zero. 
Designing UI's for current and future and far into the future products.
I was privileged to join a group of Ford engineers, programmers and designers to fashion the very first Ford SYNC touch capacitive screens on our vehicles. Commonplace now but at the time a daunting puzzle to solve.
New functionality was being brought into vehicle radios. For the first time users could engage with the vehicle through touch capacitive screens. On the Home screen, I fought for and won the division of functionality into 4 quadrants. Phone. Navigation. Audio Content. Comfort Settings. The driver could easily hit one of the screens corners to access specific content with the vehicle in motion.
Yet, reviewing those screens today is cringeworthy. 
The displays are packed with too much information. Touch targets are hard to hit while driving. Content in not "glanceable" and easy to discern while in motion. All that said, this work was hugely instrumental in informing a future task with GM...designing apps for

CarPlay

and

Android Auto.
The first Ford SYNC work gave me the expertise and authority to insist displays be easy to view and navigate on GM's apps for CarPlay and Android Auto.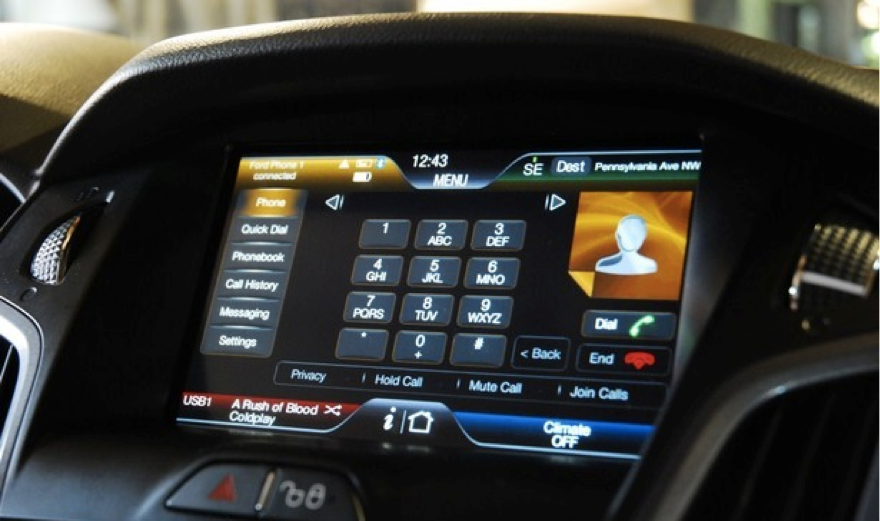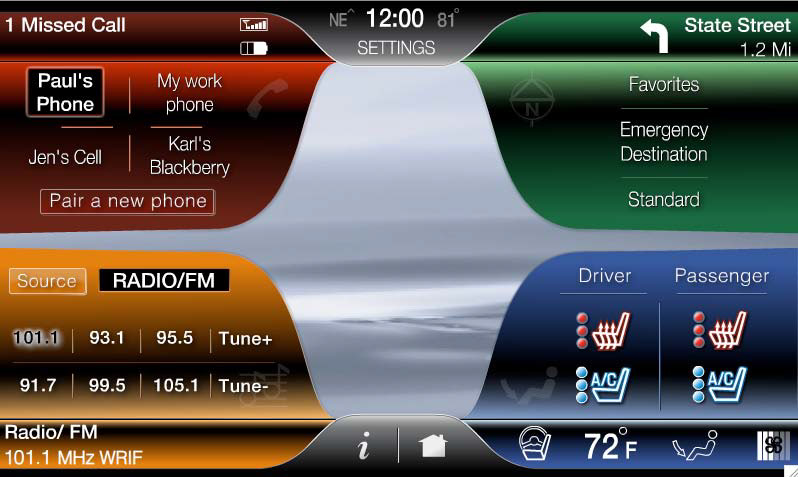 I was given the experience to design more interface displays for Chrysler in their exploration of new dashboard designs. 
Below are a couple way finding screen layouts for Chrysler.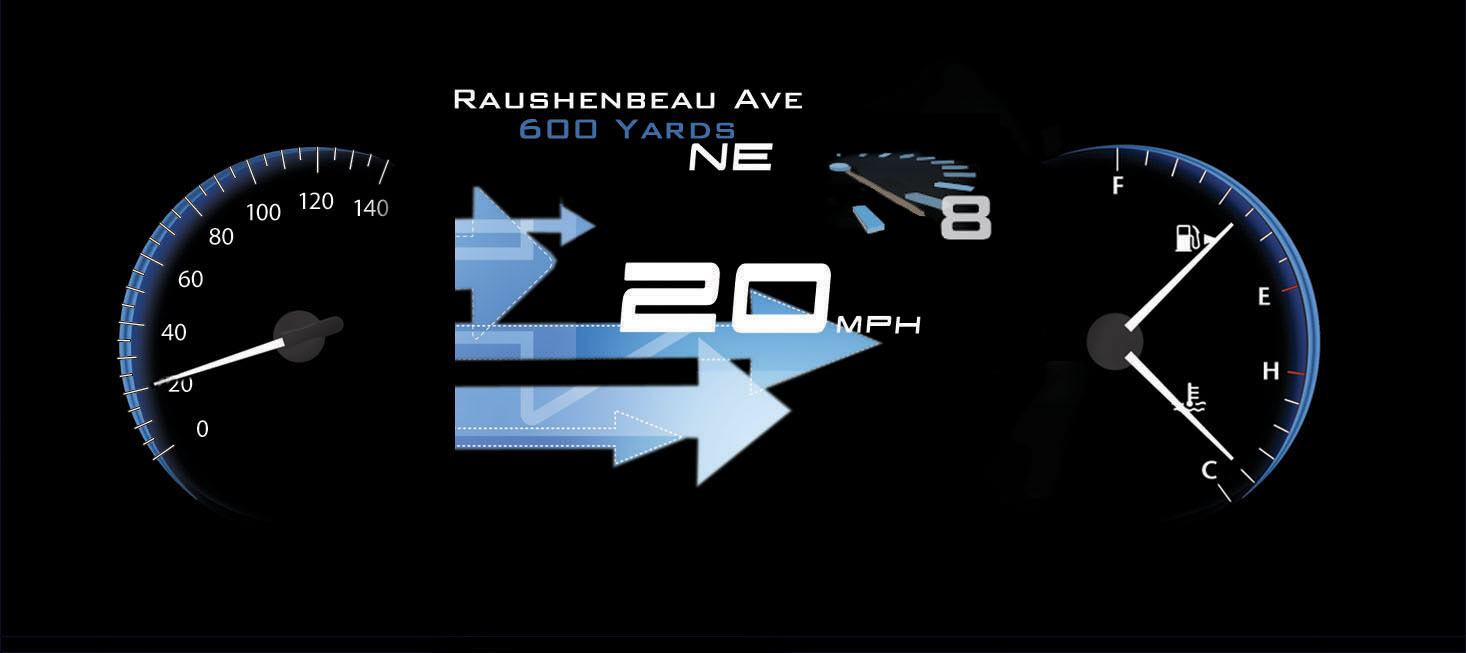 Non-automotive UX/UI displays
SubZero has an oven that can perform over a hundred functions. Designing a screen interface to assist the user in performing all the oven's function without opening a manual, that was the assignment.
​​​​​​​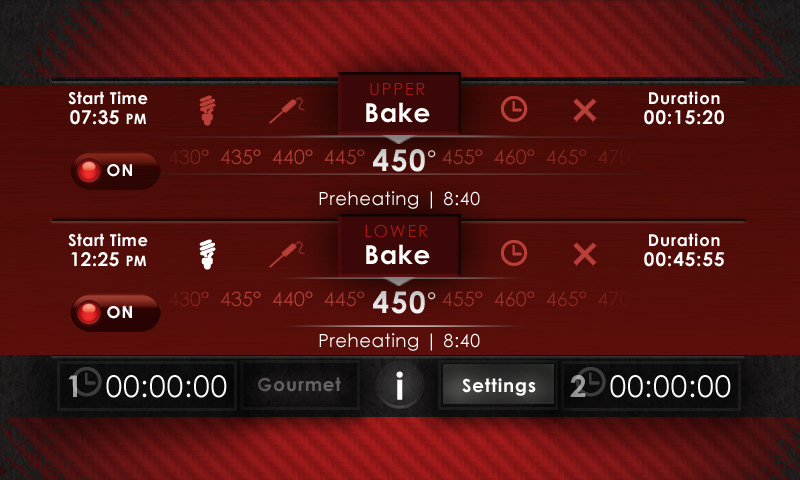 Rethink Robotics robot Baxter is discussed in more detail in another section. However, designing for Baxter's communication function was a task worthy of further elaboration.
Baxter is built for use by light manufacturing companies. He is best when used for highly repetitive tasks such as packing shipping cartons. 
For

anyon

e to program Baxter on how to pack a box with goods, you simply needed to understand Baxter's language. You have to pay attention to his eyes. 
Myself an another designer created a language for Baxter using nothing but his eyes. He can communicate he is ready to learn a new task, he understands a task, he is performing a task...as well as WTF.
What a fascinating problem to solve for. Creating a universal language for a robot.
It was the work on Baxter that got me noticed by GM. In GM's employ, I've re-designed their mobile apps. I've worked with 3rd parties like Pandora, Priceline and NYT. And I've been instrumental in building one of the first automotive apps to function on the platforms CarPlay and Android Auto.
​​​​​​​
What I enjoy about UX/UI is that its still a relatively new field. Thus full of possibilities. 
I wonder what I will build next.