For several years I've been fascinated by how the most recognizable image on the planet has been used and madeover. 
For years, I've collected images and objects emblazoned with her many manifestations. Here is a mere fraction of the Mona Lisa finds in my archives. 
Future plans for this obsession is a website and a book.
MONA LISA on COVER ART and COMICS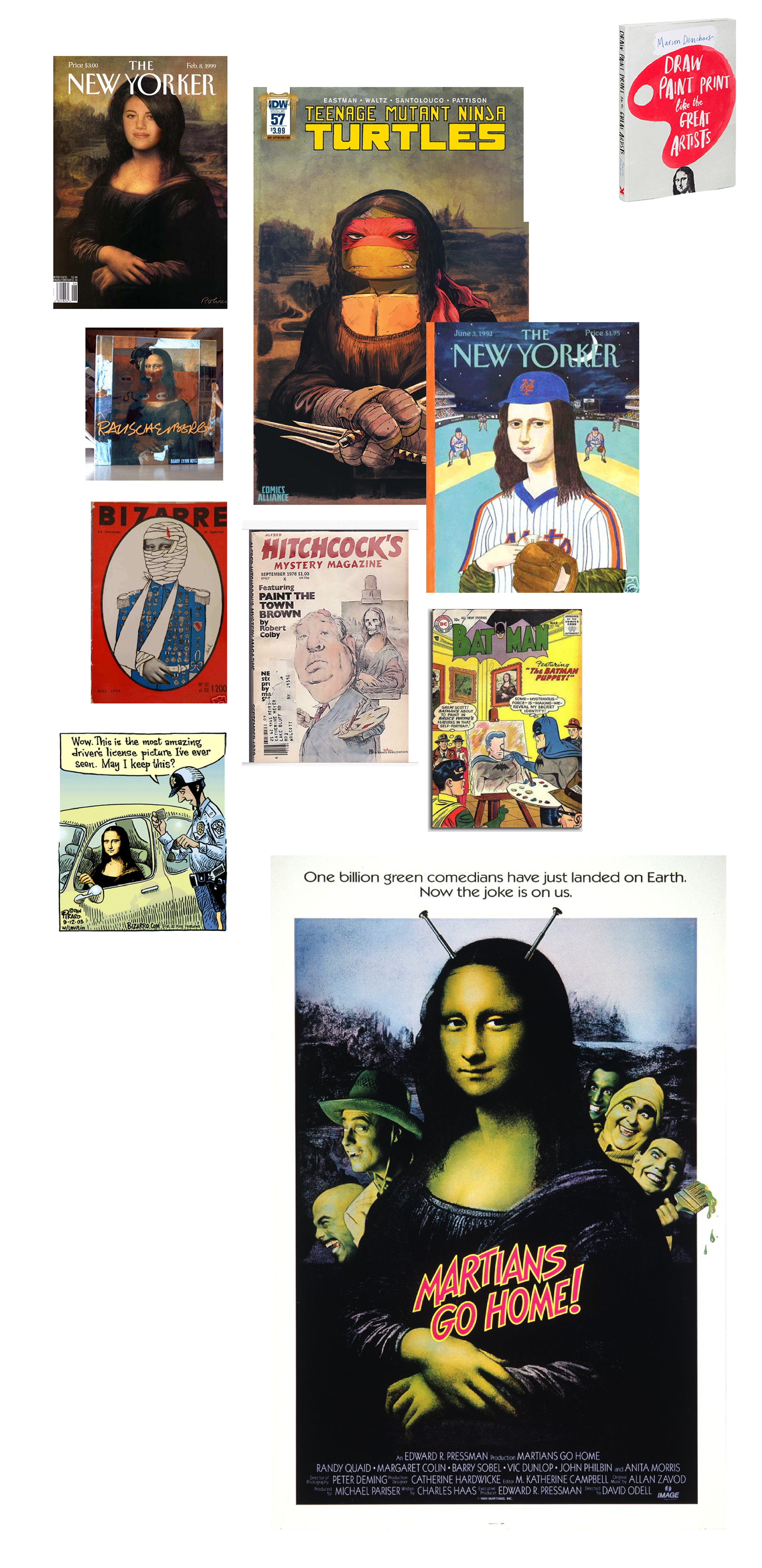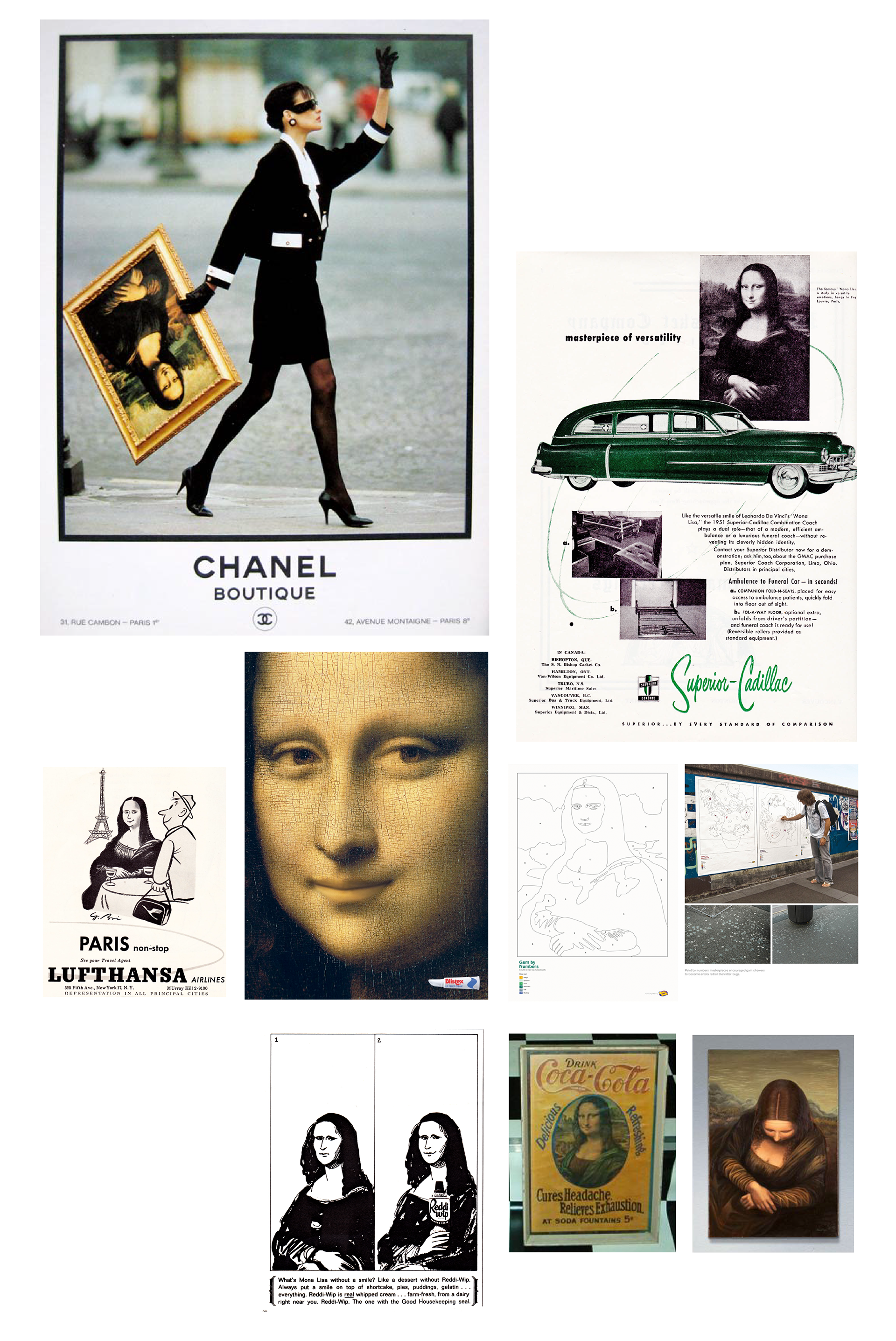 She has sold everything! Especially enjoy that she was used to sell a hearse (upper right) and bubble gum (just underneath the hearse). 
For the gum poster, users were to chew up different colored gums, composed of different flavors, and affix the umhhhhh... transformed candy to the billboard in a paint-by-number fashion. Hilarious and gross.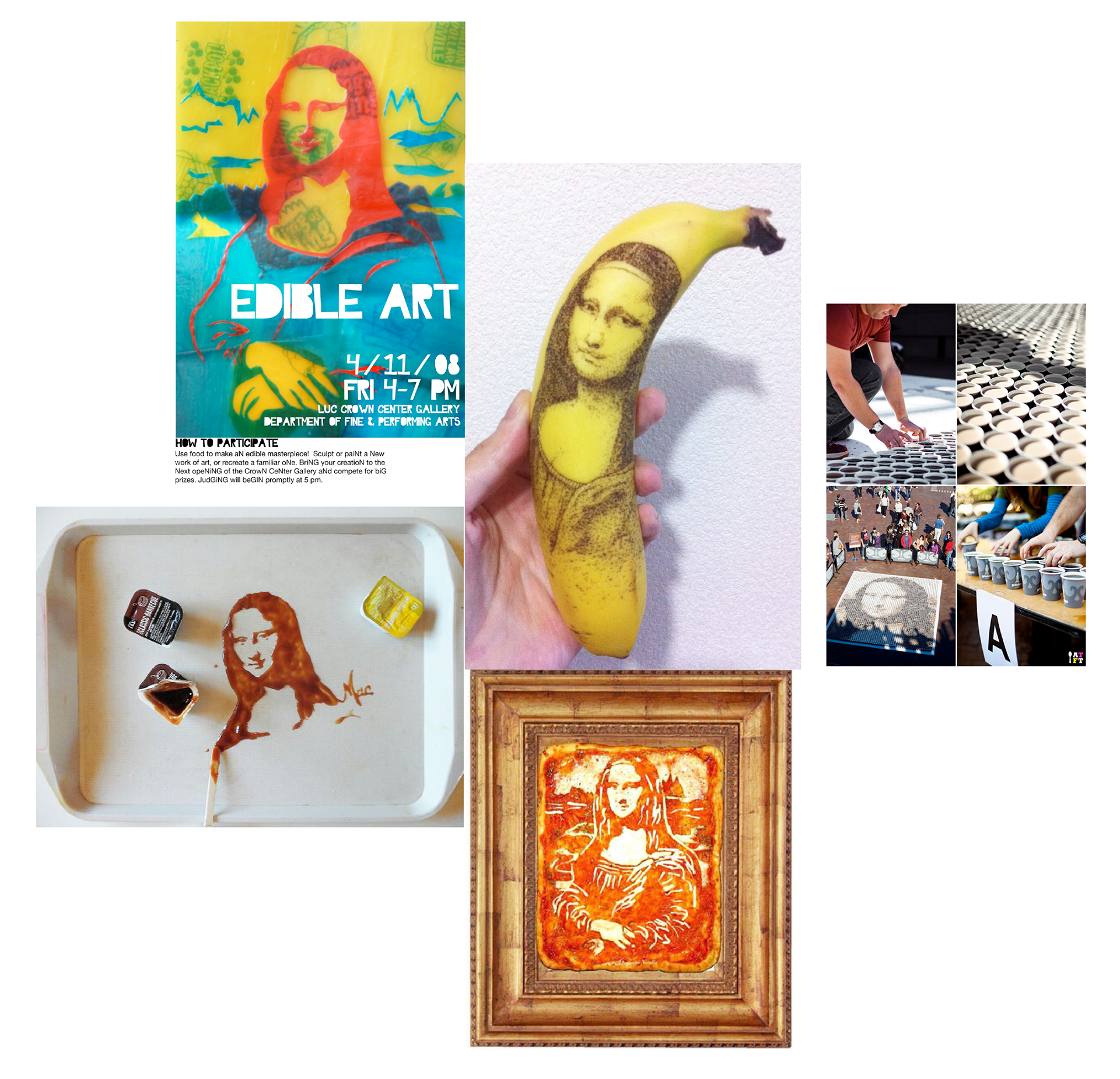 Mona has been rendered with foodstuffs as the painting medium. 
Pictured is her image created out of fruit roll-ups, coffee, condiments and pasta. But she's also been created using chocolate, lunch meats, jelly beans, sushi,

hamburger grease

, toast, pasta, peanut butter and jelly... and I'm pretty sure any food item you can think of.
MONA LISA CREATED with OBJECTS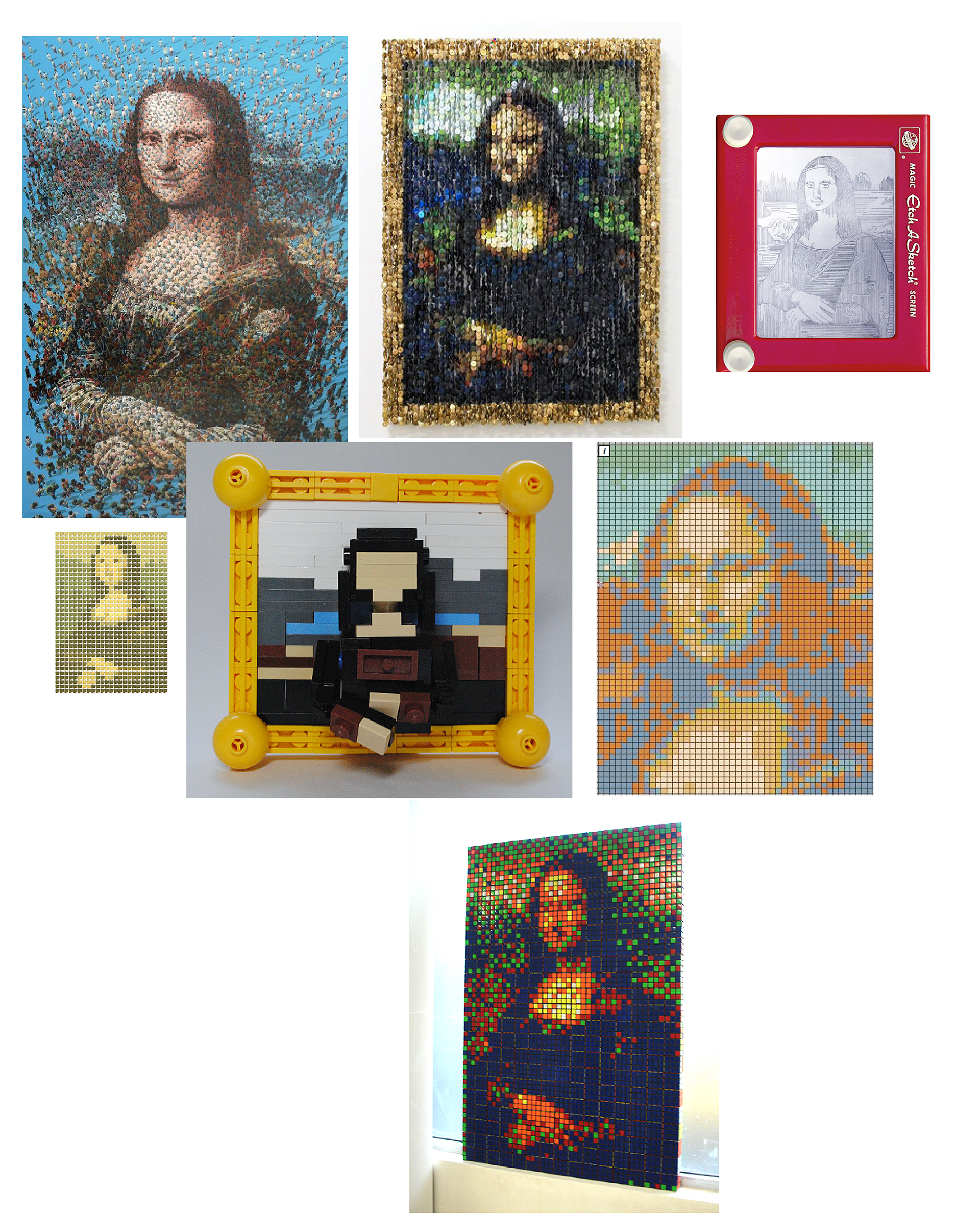 Here are just a FEW of the portraits made from objects. We've got people, buttons, an etch-a-sketch, computer folder icons, Legos, Post-it Notes and Rubrics Cubes. Then there are other objects manipulated to create her likeness. These range from mowed grass to computer parts to YouTube video with

electrical light strings adorning sheep!

The famous and the infamous have re-created her likeness. Magritte is the first example shown. (In the far left top corner). He reduced her smile to a crack on an orb. 
Rauschenberg, Jasper Johns, Warhol, Keith Harring, there is a painting I found while traveling in New Zealand, a wrapped Christo, Matt Groeming.... so, so many more artists have made their own da Vinci version.
It's fun finding her in so many unexpected places and seeing how she is used to tell so many different stories.