My role was to contribute ideas and executions in print, broadcast, interactive and other assorted media. (Such as theater movie posters and ads for the New York Times). The successful mini web series, "Meet the Lucky Ones" was also among my assignments.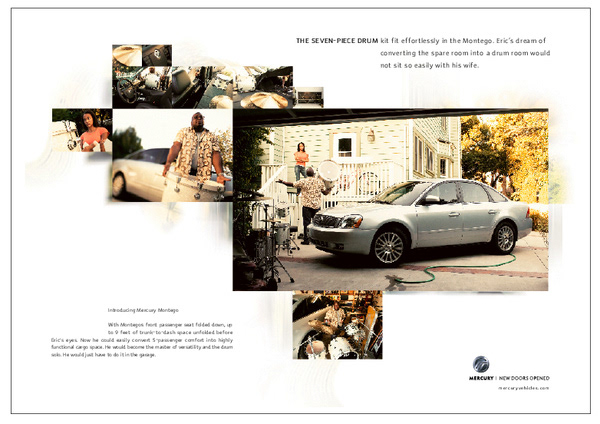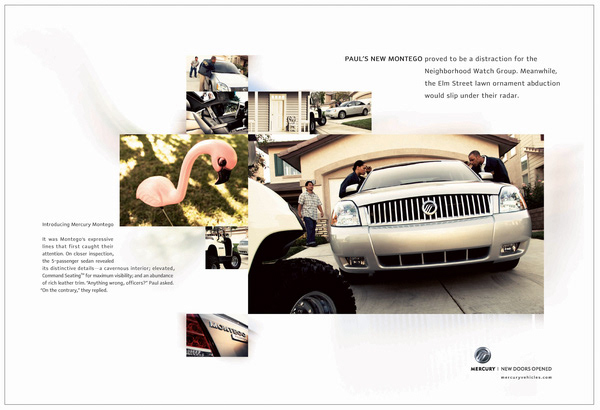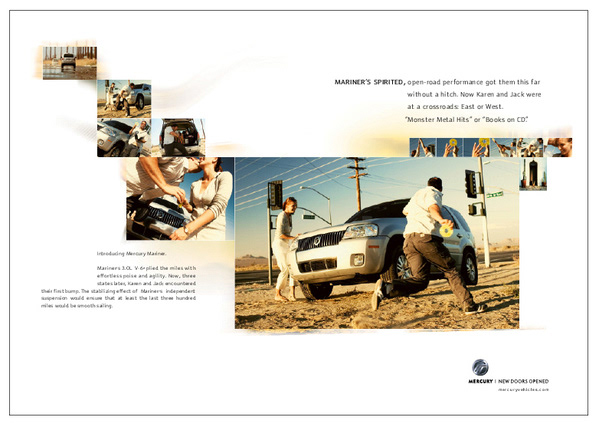 If I wasn't shooting my own creative, I was supervising the shooting and post-production of other creative teams. The above is one of my own spots for Mercury.
A movie theater poster I designed, re-using design elements from an animated movie ad.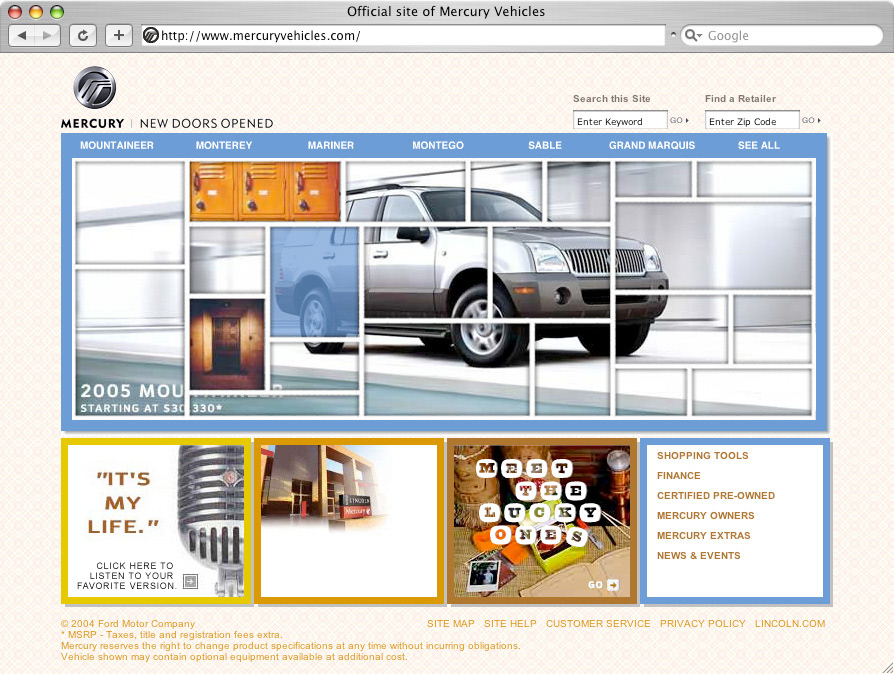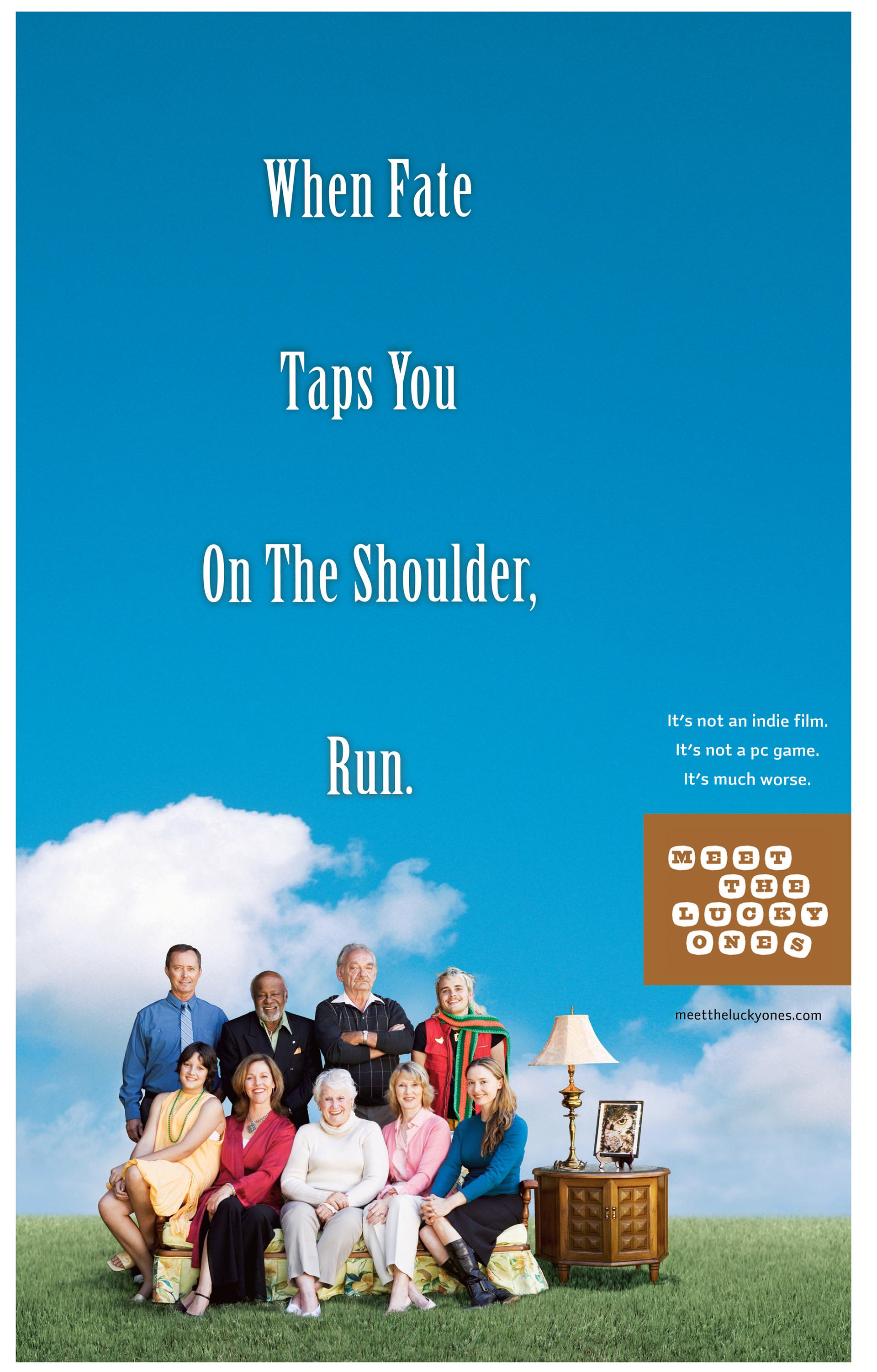 "Meet the Lucky Ones", was a campaign using a mix of short films and interactive web pages to tell an episodic story involving a cast of ten off-beat characters. The storyline evolved over the course of five weeks and fifty short films. The above is one of the elements I produced for this campaign, a full page ad in the New York Times.